Skip to Content
Some Facts About Rayville
Rayville is a town in the parish seat of, and the largest community in, Richland Parish in northeastern Louisiana.
Rayville is the home of Palmetto Addiction Recovery Center
Town Hall is located next to the U.S. Post Office across from U.S. Highway 80 is named for former Rayville Mayor.
The Mayor is Mr. Harry Lewis
The Police Chief is Markus Turner.
The population density was 1800, per 1 square mile.
Council members: Jerry Gordon, Paula Cumpton, Joseph Fletcher, Consuela Hunter and Debra K. James.
As of Census of 2000 there were 4,234 people, 1504 households, 36.6% had children under 18 the age of 18 living with them and 1004 families residing in the town. As of 2020, that number dropped to approximately 3,695 people in total.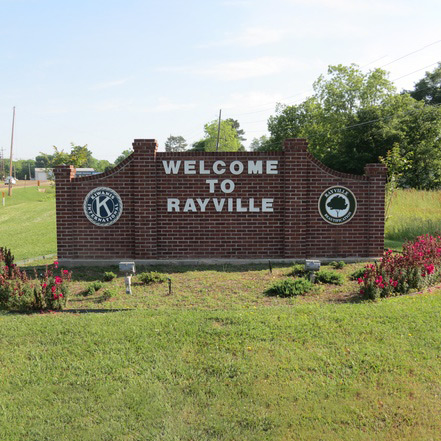 Education in Rayville, LA
Public schools in Richland Parish are operated by the Richland Parish School Board.
Three campuses serve the Town of Rayville ¬ Rayville Elementary School (Grades PK ¬ 5), Rayville Junior High School (Grades 6 – 8), and Rayville High School (Grades 9-12). Rayville is also served by Riverfield Academy (Grades PK – 12) a non-denominational private school.
For more information about Rayville, LA, or to speak to any of our public officials, please feel free to contact us at 318-728-2011.
Come Experience Real Southern Charm