Skip to Content
Thank You So Much for Visiting the Town of Rayville's Website!
Rayville, the parish seat and largest community in Richland Parish, has a population of approximately 3700 residents. The Mayor and Town Council strive to provide each citizen with excellent quality of life.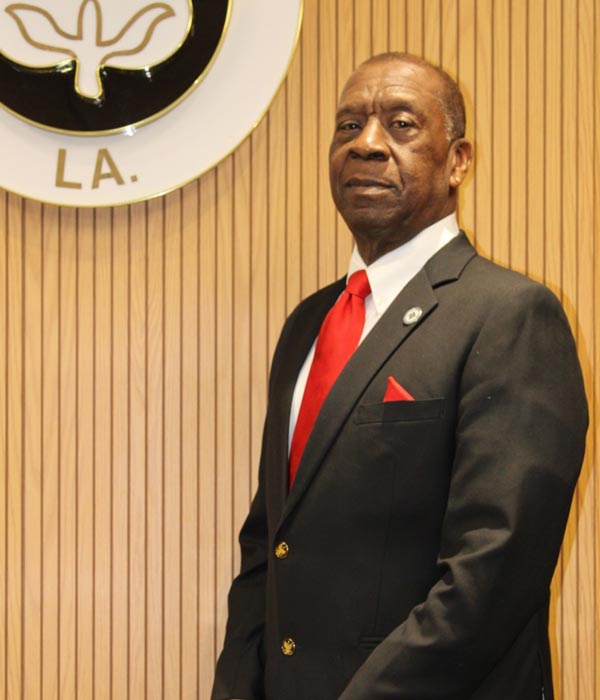 Mayor, Harry Lewis
Mayor Harry Lewis is a lifelong resident of Rayville, LA. He is a graduate of Eula D. Britton High School and received his Bachelor's Degree from Grambling State University. Lewis earned his Master's, plus 30 hours from Northeast Louisiana University (ULM) in Administration and Supervision. After serving two years in the United States Army, he returned to Rayville and worked in the field of education for 29 years. During his career in education, Lewis was employed as a teacher, head basketball coach, assistant principal, and principal of Rayville High School – a position he held until retirement. He was elected to the Rayville Town Council and served for four terms. In 2001, Lewis was elected as Mayor and is now in his fourth term. In addition, for four years, Mayor Lewis has served as District C Vice President of the Louisiana Municipal Association. District C encompasses thirty-two municipalities. He also serves on LMA's Executive Board. He is a member of the Mt. Zion Baptist Church and is a deacon and Sunday school teacher for the Men's Class. He and his wife, Marie, are parents and grandparents.
For more information about Rayville, LA, Mayor Harry Lewis, or to speak to any of our public officials, please feel free to contact us at 318-728-2011.
Come Experience Real Southern Charm